In 2015, the United Nations and its member States adopted the 17 Sustainable Development Goals (SDGs), which define a framework for the years to 2030 for addressing the global issues of poverty, protection of the planet, peace and prosperity. On the strength of their financial resources and capacity for innovation, businesses are called to contribute in furthering that agenda as a means of collectively addressing the challenges of sustainable development.
The Company pledged in 2016 its support to contribute to the achievement of the SDGs and has designed its sustainability framework so as to make a genuinely significant contribution to that joint effort.
TotalEnergies' approach to SDG reporting
TotalEnergies places sustainable development in all its dimensions at the heart of its strategy, its projects and operations in order to contribute to the well-being of the population. As part of its determination to strengthen its efforts in the segments in which it can act with most authority as an integrated multi-energy Company, TotalEnergies involves its employees in identifying the SDGs on which it can have the greatest impact, in connection with its ambition to reach carbon neutrality (net zero emissions) by 2050, together with society.
The Company has therefore built its sustainability approach on four areas of action and has identified three levels of impact:
TotalEnergies' core contributions through its mission: SDGs 7 - 8 - 9 - 13
TotalEnergies' direct contributions through its responsible business approach: SDGs 3 - 4 - 5 - 10 - 12 - 14 - 15 - 16
TotalEnergies' indirect contributions through its responsible business approach: SDGs 1 - 2 - 6 - 11
In addition, SDG 17 is cross-cutting and is considered as an enabler to deliver the Company's sustainability strategy.
While SDGs are interconnected and respond to different challenges addressed by TotalEnergies, each SDG has been allocated to one of the four axes of our sustainability approach.
As a member of the Global Compact's Reporting on the SDGs Action Platform, TotalEnergies based its reporting tables on the Analysis of the Goals and Targets published since 2017.
TotalEnergies – SDG standards content index
Reporting period: 2021-2022
Lexicon:

URD 2021 – Universal Registration Document of TotalEnergies
Sustainability & Climate 2022 Progress Report
TotalEnergies website – pages on this site
Climate and sustainable energy
TotalEnergies' core contributions through its mission
TotalEnergies' indirect or local contributions
People's well-being
TotalEnergies' core contributions through its mission
TotalEnergies' direct contributions through its responsible business approach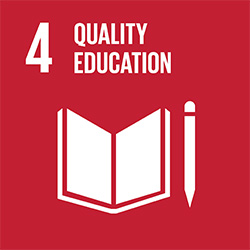 Care for the environment
TotalEnergies' direct contributions through its responsible business approach
TotalEnergies' indirect or local contributions
Creating value
for society
TotalEnergies' direct contributions through its responsible business approach
TotalEnergies' indirect or local contributions
Cross-cutting
collective action
Our contribution to the
Sustainable Development Goals
Climate and sustainable energy
People's well-being
Care for the environment
Creating value for society
Cross-cutting collective action
Climate and sustainable energy
Care for the environment
People's well-being
Creating value for society
Cross-cutting collective action